'The Vampire Diaries' Season 4: Elena Will Be a 'Supernatural Heroine' Like Buffy
by Andy Neuenschwander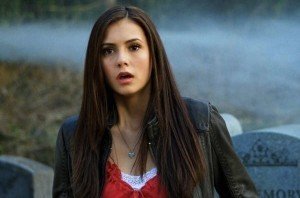 CAUTION: This article will contain major spoilers from the season 3 finale of "The Vampire Diaries." If you're behind on your viewing, stop reading now!
All good? Okay then.
The season 3 finale of "The Vampire Diaries" left its fans with a pretty epic event, one that could change the face of the show entirely: Elena Gilbert, the main protagonist of the show, is now a vampire.
It should be noted that, in the books, Elena makes her transformation fairly early on: she's a vampire by the end of the second book. But in the show, that event was held off until the end of the third season, and the reason is simple enough: it changes the protagonist into a very different person.
Maybe not so different, though: "TVD" executive producer Julie Plec noted in an interview with E! that in the show's universe, vampires amplify their biggest trait that they had as a human. To Plec, that means that Elena will be "fiercely loyal, fiercely protective, and very, very compassionate to those around her."
Plec went on to describe Elena's new character in a little more depth, calling to mind some other major TV heroines. "In a fun way," said Plec, "it's like the birth of a supernatural heroine and with Buffy being the beautiful foundation of that kind of character and Sydney Bristow in "Alias," it's a whole new world to explore, so we're kind of excited about that."
Elena kicking ass, Buffy-style? Intriguing...